fais54
biography
I'm Stefan a.k.a fais54. I'm a 17 year old musician from Stockholm, visiting New York. I enjoy spending hours in my studio making music, and recently I seem to love uploading them here for you guys to critique! I like to listen Pop, rock, r&B, and country.
0

January 19th, 2010 + 12:01 AM
·

fais54
Keep it short and sweet...I want to give a heartfelt sorry for not being completely honest about my song at first. I do feel sorry for that, and I feel that the trust that I may have once had is a bit damamged now - But, hopefully I can earn it back! Also, another sorry to kings, and Iszil, to whom I have been particularly rude to. As Triton said, this is a community, and like any community, there will be times where we wont see eye-to-eye, and disagree with each other. It's all part of the system, but it doesn't mean we have to go on and continue hating each other, and disrespecting each other. So, no hard feelings, hopefully we cna continue on liking each other (well atleast I liked you guys) and such.

My songs will be taken down, this whole situation has shyed me away form posting my songs here, but that doesnt mean the end. You will see me a lot more in the Lyrics Review section, reviewing, posting, and things of that matter.

Thank you,
Stefan (fais).
8

April 15th, 2010 + 11:04 PM
·

fais54
Any fans of these sorts of shows?
What do you think about artist that make it big through them?
24

April 12th, 2010 + 6:04 PM
·

fais54
Pretty quiet around here these days.
7

March 16th, 2010 + 5:03 PM
·

fais54
Another 'experiment'? Dunno..

Sounds better with headphones, I think.
8

March 6th, 2010 + 11:03 PM
·

fais54
First version, will add more to it later! It sounds better with headphones.
19

February 21st, 2010 + 11:02 AM
·

fais54
Here it is.
Lyrics:
STEFAN
Don't act like you don't know what has been going around
See girl I already know about
The little words that come out of your mouth
So let's walk until you figure it out
I know that there are feelings that we both share
So stop messing about and stop leading me on
I can feel it coming down and it's all too much
And we take two steps back
We're falling backwards
I never wanted to fall for you
Times will change
And people worry
We take two steps back
PETER
So it's been a year since then
I guess maybe you could have changed
Does your mom still call you up on the telephone?
To let you know
That you can't think without her
You need her there, do you need her there?
Think about it does her approval
Really mean that much to me?
And we take two steps back
We're falling backwards
I never wanted to fall for you
Times will change
And people worry
We take two steps back
Alias:
fais54

Status: Offline
Threads:
15
Posts:
322
Songs:
8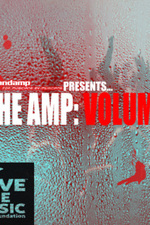 Joined: October 18th, 2009
Last login: April 16th, 2010
My Messengers
| | |
| --- | --- |
| AIM: | n/a |
| ICQ: | n/a |
| Skype: | n/a |